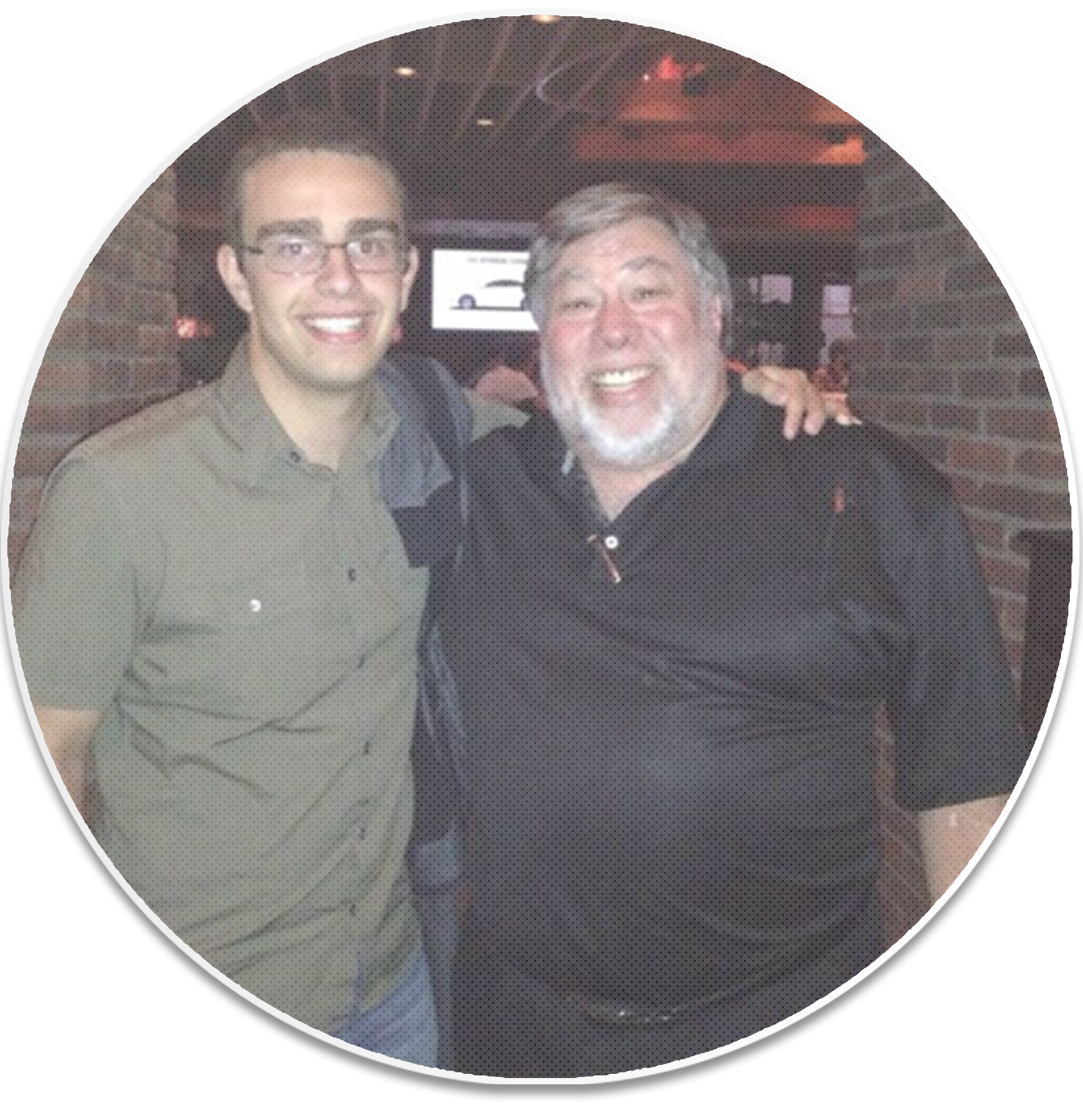 Josh with the great and powerful Woz
tl;dr, who am I?
I'm a recent grad from UCSD who loves statistics, design, finance, music, and definitely has an unhealthy obsession with basketball.

Want to learn a bit more..?
When I was 17, a friend and I badly wanted to solve an annoying problem we had with changing resolutions on OSX. Turns out a lot of other people had this problem too, and so QuickRes was born.

Since then we've gone about solving as many problems as we can with our software, and from that ThnkDev was born.

We've taken careful measures to set up the company to be fairly maintenance-free, and both my co-founder and I still continue to pursue tons of other opportunities that may spark our interests.

What opportunities sound interesting to me?
Right now I'm really interested in pursuing opportunities in product development, data visualization, finance, statistics, and anything that would help in developing my skills in Python and R.
I'm always open to chat!
Whether you want to talk about a job opportunity or just want to depress me by telling me the Lakers win count, I'm always open to a brief chat.

Say hi on Twitter!
or
Email me!